MEET HEATH RILES
Heath has been grilling since he was 18 years old when he participated on a competition BBQ team in Ashland, Mississippi. Since then, he's established himself as an industry leading expert in both competition BBQ and grilling. The title of pit-master doesn't quite sum up everything Heath has cooking. He is also the creator of an award-winning line of BBQ rubs, sauces, marinades and injections that make the jaws of even the biggest BBQ skeptics drop.
Over the years, Heath has been recognized by the Memphis BBQ Network, the Kansas City BBQ Society, and the Steak Cook-Off Association for mastering various cooking styles. While he was busy becoming a BBQ legend, he also managed to rack up 70+ championships, multiple perfect scores, and other outstanding awards in various competitions.
RECIPES & VIDEO TUTORIALS
Heath is now sharing his mouth-watering recipes and techniques through video tutorials! You can watch the BBQ expert walk through his grilling techniques and explain the best ways to use his rubs and sauces from the comfort of your couch. If you find a recipe you're dying to try, shop for Heath Riles BBQ Award-Winning Rubs and Sauces to recreate Heath's next-level BBQ at home.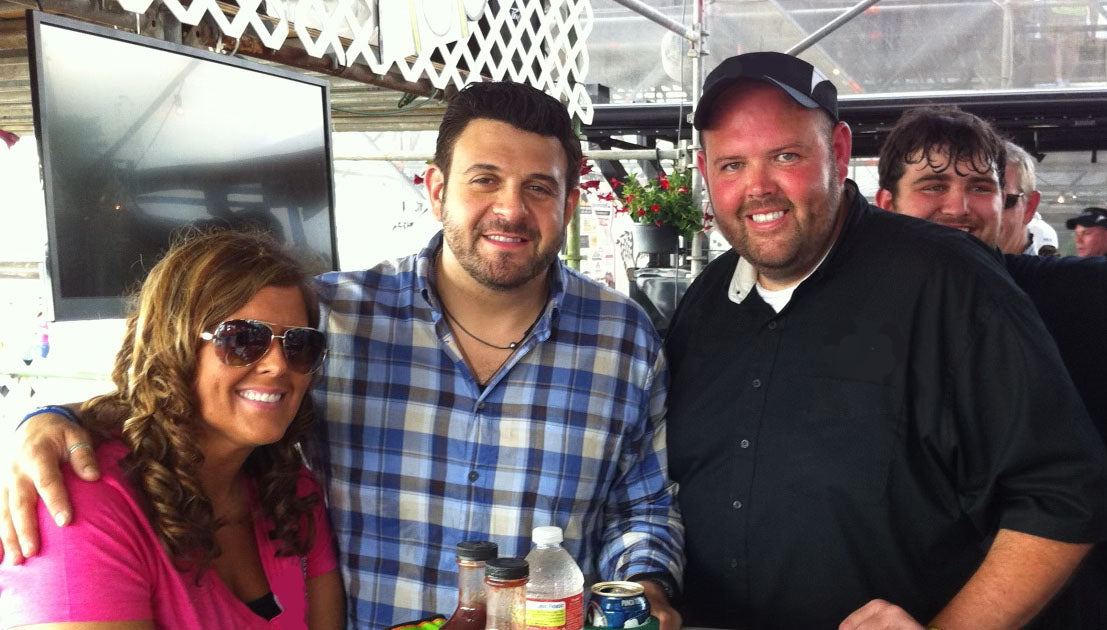 From Don Moody and the rest of the Tippah Bottom Hog Rustlers to Pit-master Pat Burke, Heath has fired up the grill along side some of the greatest minds in BBQ. However, Heath gives the most credit to his wife, Candace, who has supported him through a career challenged with countless miles of travel and work days where sleep is only a luxury.